TacoFit
Throw a 16 lb ball about 6 feet in the air, and squat back down to catch it at eye level. Then as you come back up, throw the ball in the air again and repeat. Wall balls! What I wouldn't do to continue eating tacos? As the ball comes down, I picture it covered with mouth-watering tacos. Wall balls is a type of CrossFit training that helps me maintain my weight while not giving up my tacos. I don't like it, I don't like exercise, but I do it…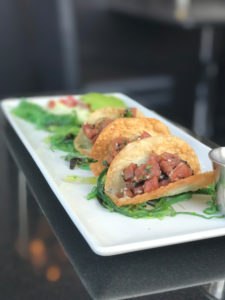 Tacos, like every other comfort food are not associated with healthy eating. They're the type of food that will pile on the pounds rather than get you fit. Argh! It is a struggle to balance a love for tacos with a healthy lifestyle. But eating sensibly is important, my health is important, nutrition is important. And so I exercise; I exercise for my love of tacos, I exercise to stay healthy.
I don't have much love for CrossFit training. Hate it, actually! But I won't give up my tacos. So I exercise. I sacrifice my body and endure the pain of CrossFit exercise so I can eat the tacos I love. The compromise is plain, exercise for food. All the time I'm exercising, I think about the nice food I can eat as a result. I think of the delicious lip-smacking tacos and I exercise more.
Good nutrition and healthy eating is important to healthy living. I agree with that! And as long as I exercise and do CrossFit training, I can eat tacos. A simple exchange, don't you think? Do you do this too? Which exercise do you do so you can eat tacos?